We've Expanded into 63 W. State Street!!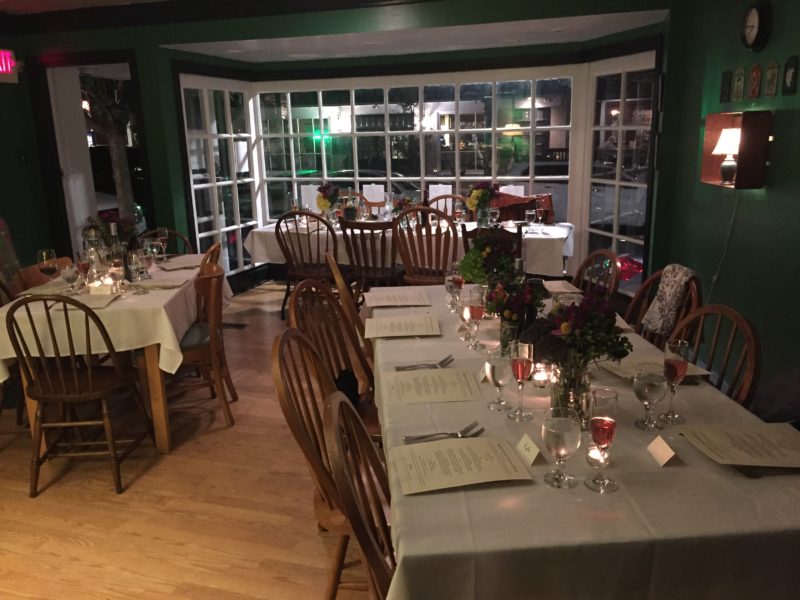 What do we call the new space?
Since our new space is an extension of Domani Star, we've named it Sorella which means "sister" in Italian.
Is this where the live jazz is?
It is! Every Friday night!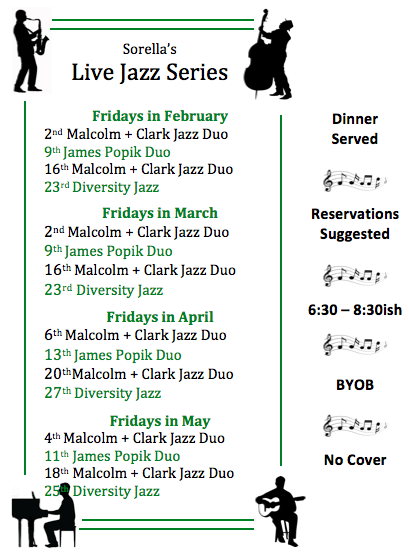 Will there be extra seating in Sorella?
Yes! On Friday and Saturday nights Sorella will be open for extra seating. We know it can sometimes be hard to get a reservation in Domani Star, so we're excited to be able to spread the love into a larger space.
Is the food and menu the same as in Domani Star?
Exactly the same
Is Sorella a BYOB
Yes, feel free to bring any wine, beer, or spirits you desire.
Can I book Sorella for a private party?
Yes! Sorella is available for private luncheons Tuesday-Friday and for private dinners Monday-Thursday and Sunday evenings.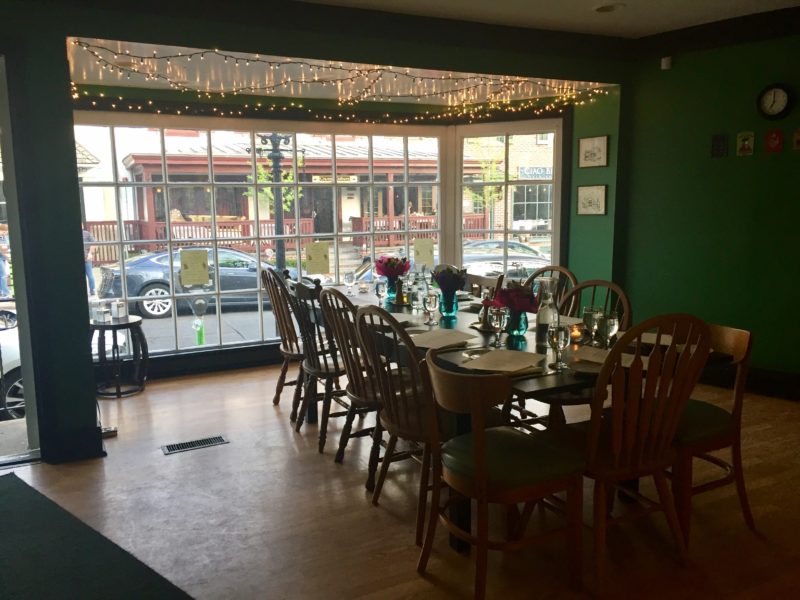 What is the cost of a private party?
Depending on the type of party you'd like to host, we have different menus to suit your needs and budget. Click here for our private dinner menus and private luncheon menu.
Is there a spending minimum for private parties?
Yes, Saturday mornings and Monday – $1,000
All other days – $500
Is there a rental fee for a private party?
No
Is there a deposit required?
Yes, there is a $100 deposit. This deposit is refundable, if you do not cancel within 1 week of the party.
What about gratuity?
20% gratuity will be added to the bill
Can I rent out Sorella without ordering from one of the menus?
Yes! If you'd like to book Sorella but will not be ordering any food or beverages from us there is an hourly rental fee – $100/hour.
How do I book a private party?
Email 57domanistar@gmail.com to schedule a private party