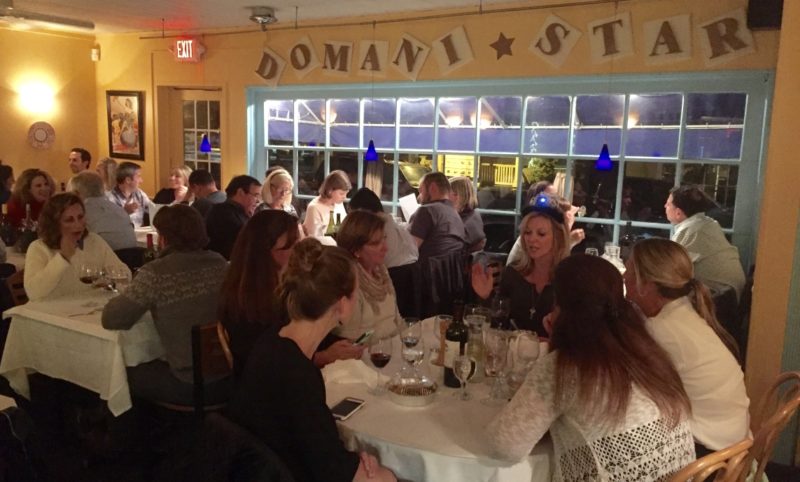 Accommodations
Domani Star is a small restaurant with a big heart.
There are benefits to being small – our environment is cozy and our servers only attend to a small number of tables. Unfortunately, there are also draw backs to being small – it can get loud, and you may be seated close to another party.
We find that most customers enjoy this family style atmosphere – meeting new people, discussing food and wine, and making new friends. However, if you are interested in dining in a quieter atmosphere or are uncomfortable being seated close to another party you can…
try to come earlier or later in the night to avoid the "rush" which normally happens around 7:00
make a reservation on a weeknight when less people are dining out
make a reservation for our counter – seats in a separate room, right next to our open kitchen where you can watch the chefs cook
 Reservations
We always recommend making a reservation if you are able to, especially on the weekends. We understand that life is not always planned and do our best to accommodate walk-ins. However, even calling 20 or 30 minutes before you arrive is helpful.
Due to our limited seating, we value customers that honor their reservations. Please call us at least 2 hours before your reservation if you are unable to make it.
Often times we receive requests for reservation on our voicemail. Our hostess will contact you to schedule the reservation, but please understand that a reservation is not confirmed until we speak to you directly.
Large Parties + Private Parties
Due to our small size, we are unable to accommodate parties larger than 8 people. Our sister space, Sorella, is available for larger parties and private parties. It is right next door at 63 W. State Street. Please email 57domanistar@gmail.com to receive more information or visit this page dedicated to Sorella.