CLOSED FOR LUNCH (one last time – we promise)
OPEN FOR DINNER at 5:00
Tomorrow, we will return to our regular hours, and we have heat!
Thank you for bearing with us through the installment of our new furnace!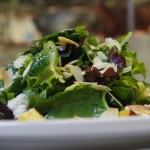 Welcome!
Domani Star is a family owned and operated italian restaurant in the heart of historic Doylestown, PA.
Hours of Operation:
Brunch: Sunday 9:00 – 1:00
Lunch: Tuesday – Friday 11:30 – 2:00
Dinner: Sunday, Tuesday-Thursday 5:00 – 9:00
Dinner: Friday and Saturday 5:00 – 10:00
CLOSED MONDAYS.
Contact: 215-230-9100 (Reservations Recommended)
57 West State St.
Doylestown, Pa. 18901
Please remember we are BYOB